How to decide on the Best Whey Protein for you and your Goals?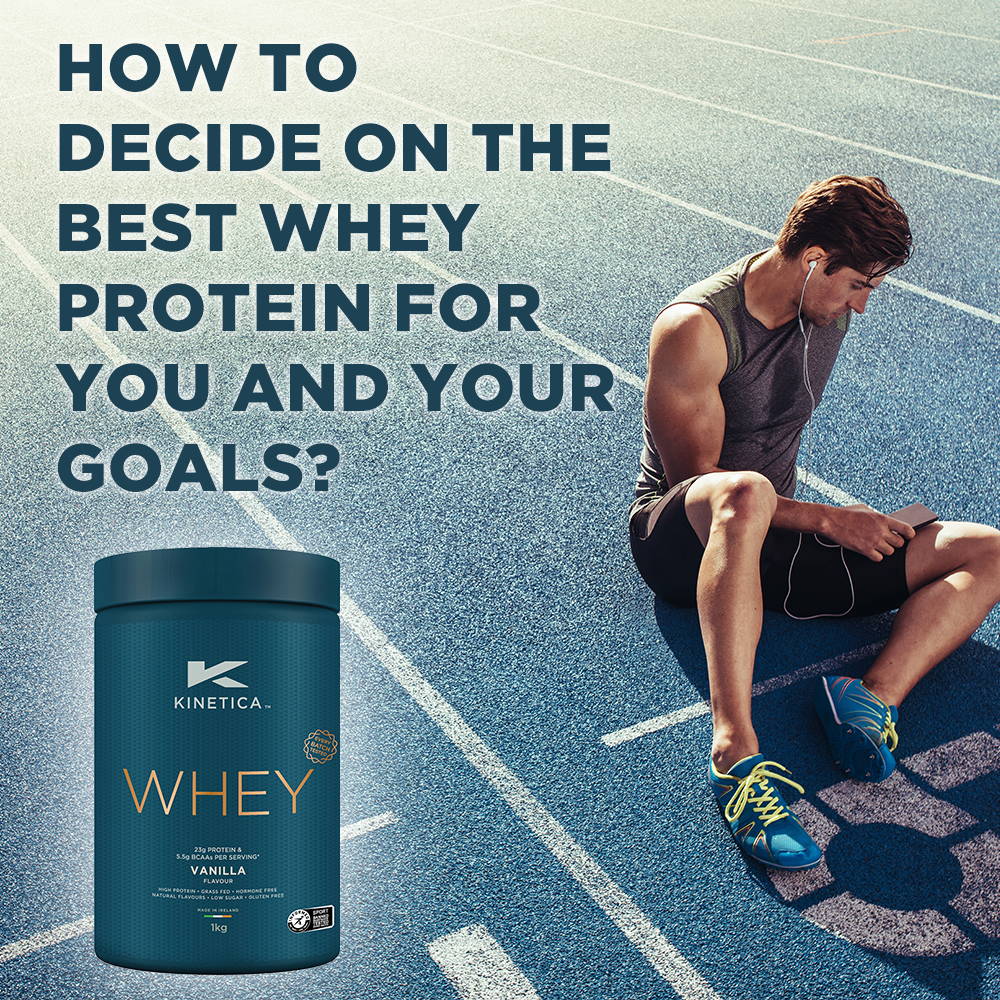 Content you'll find:
What is whey protein?
What are the different types of whey protein we offer?
How to decide on the best whey protein for you?
When & how often to take whey protein?
Why choose Kinetica whey protein?
What is Whey Protein?
Whey is the liquid part of milk and accounts for 20% of content found in dairy protein, casein makes up the remaining 80%. Whey is a high-quality protein that contains branched chain amino acids including leucine which is important for muscle growth.
To sum whey protein up, studies show that it aids in the growth, repair, and maintenance of lean muscle. Pasiakos (2013).
What are the different types of whey we offer?
At Kinetica, whey protein is a key ingredient within many of our products. Aside from being in our whey protein, it is also included in our Oatgain, Lean Active Whey, Recovery and BCAA products albeit in different forms.
For example, our Whey Protein is a protein blend and is made up of Whey Protein Concentrate (WPC), Whey Protein Isolate (WPI) and Hydrolysed Whey Protein Concentrate (HWPC), whereas the Kinetica Recovery contains whey protein isolate.
Kinetica Lean Active Whey is a blend of whey protein isolate and whey protein concentrate. Lean Active is a protein supplement that contains added ingredients like green tea, conjugated linolic acid, CLA for short and L- carnitine.
Kinetica Oatgain which is a mass gainer also contains a protein blend and is beneficial for anyone looking to increase lean muscle mass or if they need the extra calories.
Click the image below to shop Whey Protein!
How to decide on the best whey protein for you & your goal?
To choose the product that is right for you, it is important to understand your fitness goals.
Are you looking to lose weight while maintaining lean muscle, put on lean muscle or are you looking to recover quickly from a race? Understanding what your aim is means you can choose the right product based on your desired goal.
If you are looking to lose weight without losing a significant amount of lean muscle higher protein intake of 2.3g-3.1g/kg/day may be required (Jäger 2017). In this instance, opting for our whey protein, lean active whey or BCAA product can help support these body composition goals.
It should be noted that losing weight can only come about if you are in a calorie deficit. Increasing your protein intake alongside strength training will help you hit your desired fitness target.
If your goal is to add a few kg's to your frame you need to be in a calorie surplus. Opting for Oatgain is a great choice to get those additional calories in. With over 600kcals per 160g serving it is a convenient shake that can be used at any time of the day. Oatgain has over 45g of protein and 80g of carbs within a full serving. Another positive is that it is not loaded with sugars. In fact, there is only 6.5g of sugar in a serving.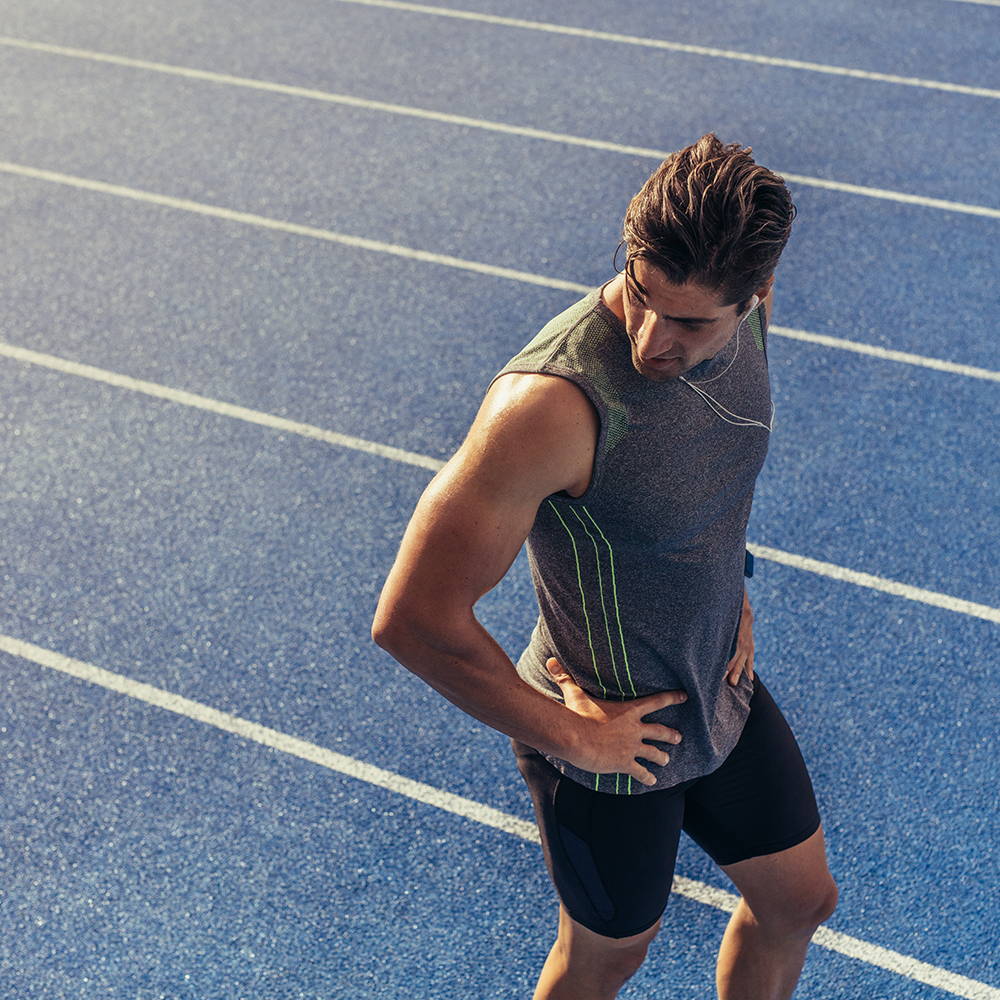 When & how often to take whey protein?
A whey protein shake can be consumed at any time of the day. Opting for a minimum of 0.4g-0.5g of protein/kg/meal every 3-4 hours helps the body maintain anabolism (Bamman 2012).
Consuming protein post exercise, studies show that particularly after resistance training can help maintain muscle protein balance (Moore 2009) which will then lead to an increase in lean muscle (Phillps, 2000). Although muscle protein synthesis rates peak after three hours and remain elevated for 24 hours, it is recommended to consume protein as soon as possible after exercise (Miller 2005).
Consuming 30-40g protein, in particular casein protein prior to bedtime has been recommended (Van Loon 2012) for preventing muscle breakdown while you sleep and helps with increased strength over time(Snijders 2015).
To maximally stimulate muscle protein synthesis, the essential amino acids are vital. Consuming a high-quality protein like Kinetica Whey Protein which contains 22-23g of protein per 30g serving as well as 2.5g of leucine can help support muscle growth and recovery.
Why choose Kinetica?
Product quality and safety is very important to us at Kinetica. That is why we batch test our whey protein, and other products within our range independently via Informed Sport. This means that there are no banned substances contained in our products.
To add further peace of mind, we are also members of ESSNA (the European Specialist Sports Nutrition Alliance) to ensure our products comply with best practice. In fact, Kinetica Whey Protein was shortlisted as one of the best post-workout products at the ESSNA 2020 Awards.
You can be guaranteed that all our products, every batch is tested to comply to WADA (World Anti-Doping Agency) exacting standards, again, giving you the confidence to put your trust in Kinetica.
Shop Our Range Below!
About the author.
The Kinetica Nutrition Council is made up of a panel of expert nutritionists who contributed to this blog by providing up to date information based on current research within the field of sports nutrition. This panel is supported by Kinetica's Performance Nutritionist Seán Prunty.